By now it should be pretty obvious that our favourite pastime is dressing beaut humans up in traffic-stopping clothes, and our recent jaunt to Rosebay was no exception.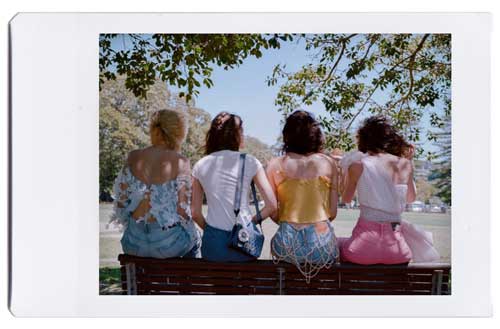 We searched high and low for the most molto bene denim jeans imaginable and then promptly threw them onto four of the cutest girls we could find. Kia Low took a classic frayed pair of Holiday jeans out for a whirl, TJ made jaws drop the world over when she threw on her bright pink Neuw ones, Polly was the pinnacle of laidback chic in her baggy G-Star's and Sophie was a sight for sore eyes in her pearl-draped Romance Was Born X Levi's!
The results? Electrifying! See for yourself above.
Words: Maddy Woon Images: Chris Loutfy Fashion: Miguel Urbina Tan Assistant: Lilli Bron
Kia, Sophie and Polly are represented by Priscillas, TJ is represented by IMG
Shot on location at Rosebay, Sydney