Miu Miu's fashion show takes place on the last day of PFW each season, always closing out fashion month on a high note. This year was no exception, with a presentation packed full of whimsy, romance and nostalgia. According to the brand's Instagram, the collection deals with "the enduring fascination of charm, an exercise in attraction — fashioning pleasure, and the pleasure that fashion can give."
Miu Miu models do it best. The casting—which included Storm Reid, Rita Ora, Kaia Gerber and two Hadids—was every bit as good as we have come to expect from the brand. A big round of applause for angelic Isadora Olliveira for slaying her debut show, and a moment of silence to appreciate how stylish model Laiza Moooura is.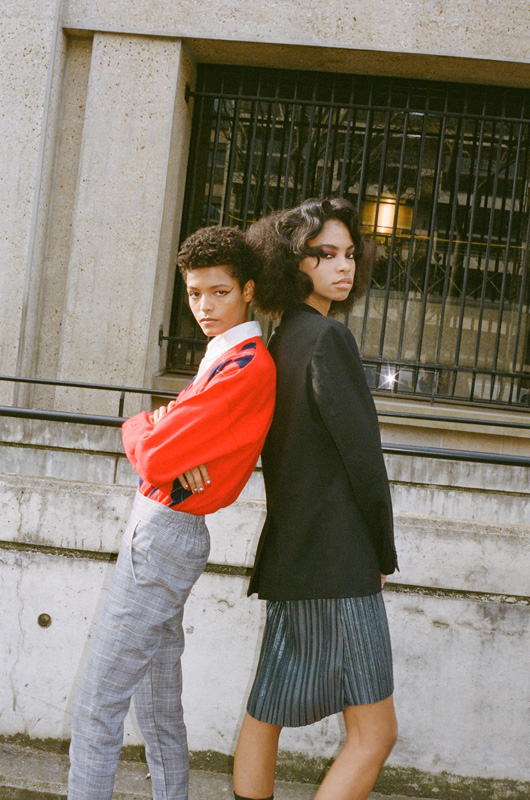 Okay, back! After the show was done, we loitered around outside, trusty film camera in hand, to capture the magic that happens when models get back into their own clothes, hair and makeup from the show intact. Check the super cute wavy hairstyles and their even cuter style in the gallery above.
Grazie, bella baes!
Features Editor: Madeleine Woon Photos: Chloe Hill