Every now and then a show comes along that's so spectacular, so heart warming that we feel like we're falling in love for the first time again. This year for us that was Burberry's show at London Fashion Week.
The reasons behind our falling head over heels in lurrrve are multifarious and include, but are not limited to, the following: it being Christopher Bailey's last show for the fashion house and all (be still, our beating hearts), the incredible art featured throughout the show, the futuristic light show at the beginning which hailed all the way from MoNa in Tasmania and the rainbow light display at the end courtesy of United Visual Artists and, most notably, the rainbow check the Burberry boss created in support of three LGBTQ charities. We're not crying, you are.
We managed to nab some time with a few of the Burberry models hanging out together after the show, still all dressed up in their flawless looks. Take a moment to appreciate the wonder that is Burberry under Christopher Bailey's reign in the gallery above.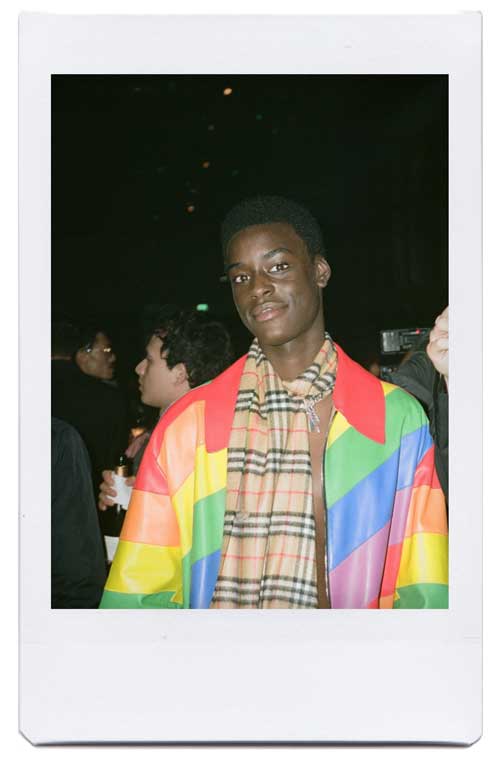 Words: Maddy Woon Images: Chloe Hill